Current Valid Name:
Taxonomic History (provided by Barry Bolton, 2023)
Extant: 2 valid subspecies
Myrmicaria brunnea
Saunders, 1842
PDF
: 57, pl. 5, fig. 2 (m.) INDIA. Indomalaya. Primary type information: Type-material: holotype male. Type-locality: India: Northern India (no further data) (
J. Campbell
). Type-depository: OXUM (according to
Horn & Kahle, 1936
: 239).
AntCat
AntWiki
HOL
Taxonomic history
Taxon Page Images: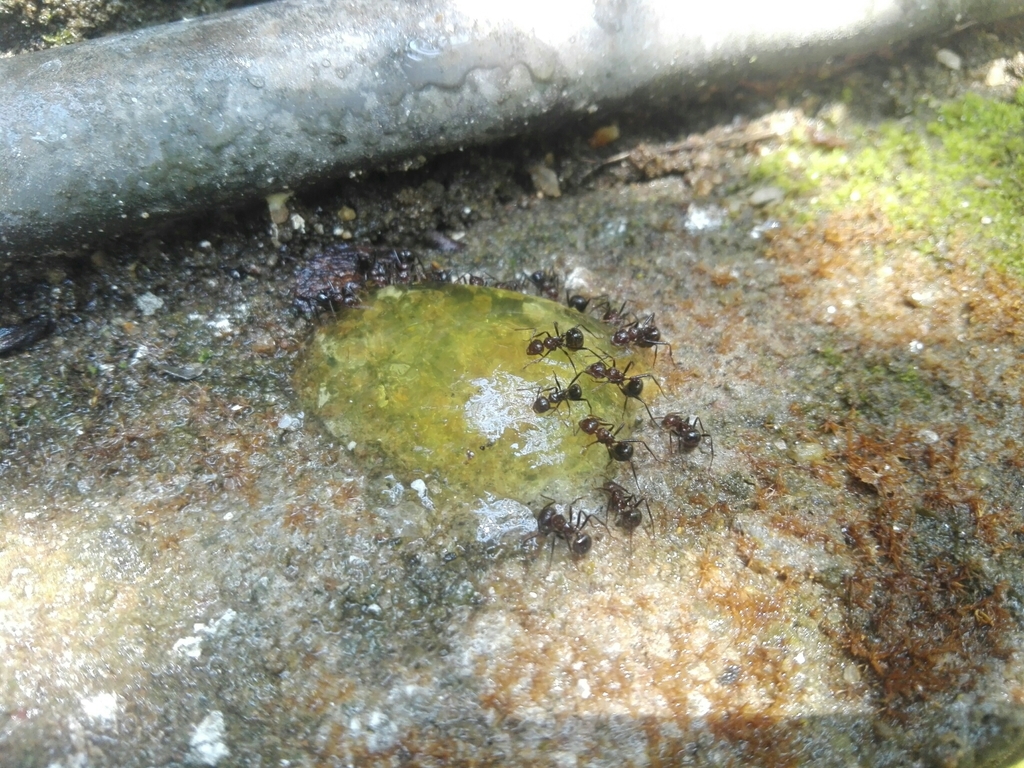 A wild swarm of adult Myrmicaria brunnea workers feeding
on Mango Jelly bait in Trincomalee,
Sri Lanka.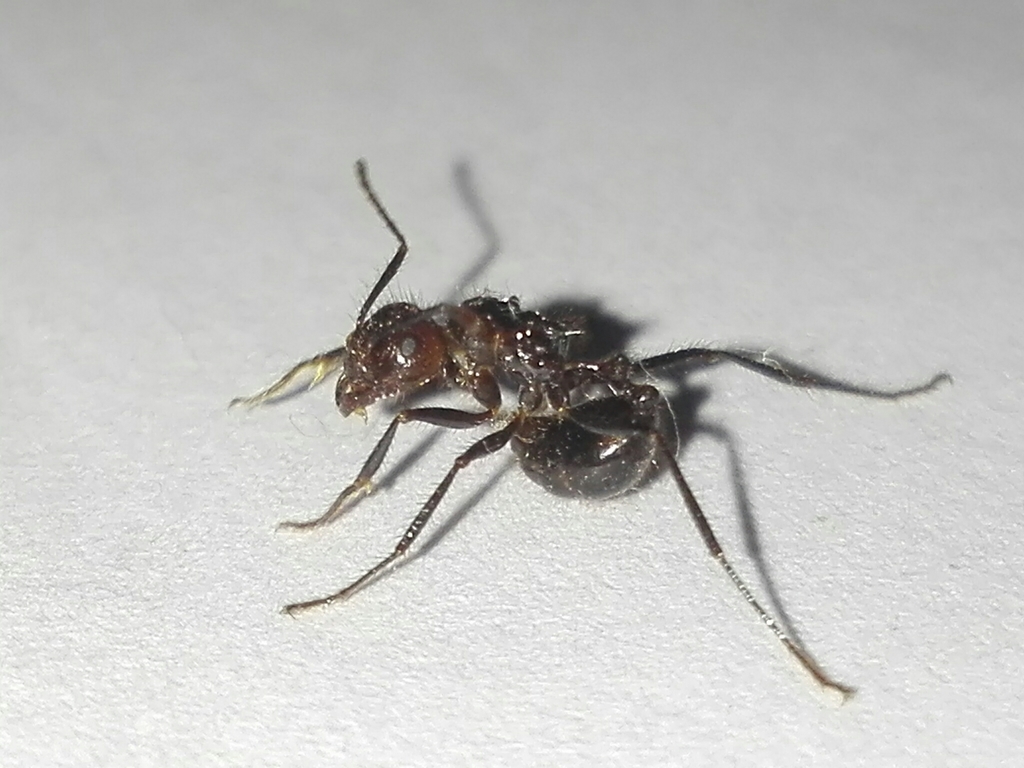 Adult close-up lateral view in Trincomalee, Sri Lanka // Distribution
Distribution:
Geographic regions
(According to curated Geolocale/Taxon lists)
:
Asia:
Bangladesh
,
China
,
India
,
Malaysia
,
Pakistan
,
Sri Lanka
,
Thailand
,
Vietnam
Biogeographic regions
(According to curated Bioregion/Taxon lists)
:
Indomalaya
Distribution Notes:
India, Vietnam
Taxonomic Treatment (provided by Plazi)
Myrmicaria brunnea
Mayr, G., 1862, Myrmecologische Studien., Verhandlungen der Zoologisch-Botanischen Gesellschaft in Wien 12, pp. 649-776: 757, (download)
757
4445
Myrmicaria brunnea
Smith, F., 1858, Catalogue of the hymenopterous insects in the collection of the British Museum. Part VI. Formicidae., London: British Museum: 141, (download)
141
8127
Specimen Habitat Summary
Elevations: collected at 1066 m
Collect Date Range: collected between 1905-12-01 00:00:00.0 and 1985-11-14 00:00:00.0
Type specimens: type of Myrmicaria brunnea flava: focol1595
See something amiss? Send us an email.